PREMIUM Matcha Tea Shaker Set
Sale price Price $74.95 Regular price $79.90
This PREMIUM Matcha Tea Shaker Set consists of:
Tea Shaker (clear)
PREMIUM Matcha Green Tea (30 grams) in Eco-friendly Home Compostable Packaging* 
Bamboo Tea Measuring Scoop
This PREMIUM Ceremonial Grade Award Winning Matcha won GOLD in the 2018 Golden Leaf Tea Awards in the Ceremonial Grade category.
Read all about it here
It has been grown and hand picked at the Emperor Award Winning Kifukuen Tea Farm in Uji, Japan that has been in the same family for 8 generations.
It is picked just once a year in early Autumn and only the finest tea leaves are selected to make this premium tea. This tea is typically used in Japanese Tea Ceremony so it is of Ceremonial Grade Quality.
Over the past 50 years, Kifukuen Tea Farm has won 1st Prize more than 20 times in an annual competition for tea in Japan. The winners are commended by the Japanese Emperor and it means that the government acknowledges the tea as a high-quality superior product.
There are many winners in the tea category such as  "Sencha" and "Gyokuro" varieties but Kifukuen Tea Farm is the only winner in the "Tencha" (the tea leaves that are ground to make matcha) category so far.  
(Below is the Certificate from the Japanese Emperor that Kifukuen Tea Farm has been awarded)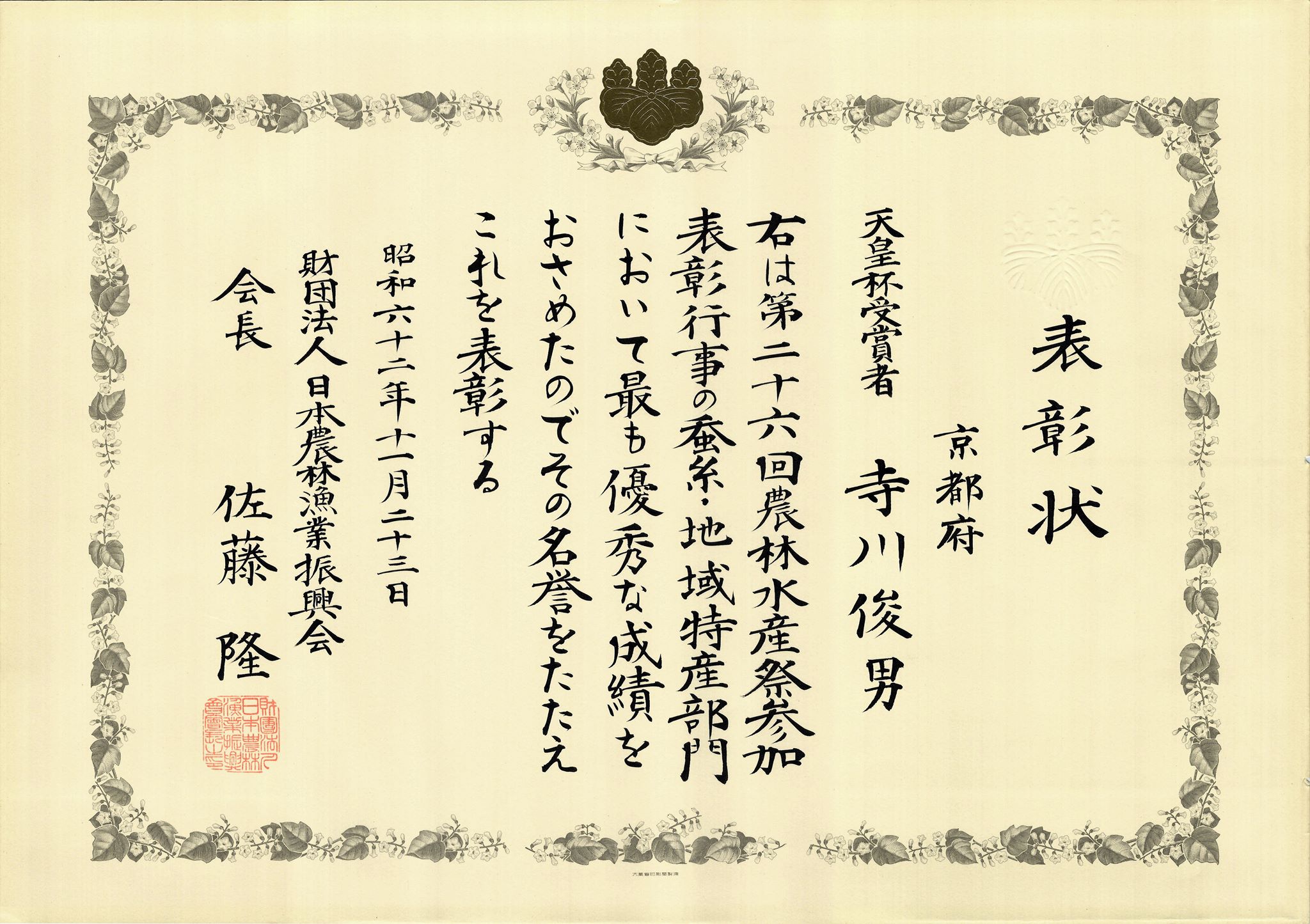 This tea is typically used in Japanese Tea Ceremony so it is of Ceremonial Grade Quality.
To best consume this tea, drink on its own using the Shaker for a silky foam-like finish.
Like the Culinary Matcha, you can also use this Matcha to make a beautiful tasting Matcha latte by adding your choice of milk.
The unique Tea Shaker device which holds 330ml of liquid, is made out of BPA-free Tritan. Products made from Tritan are impact and shatter resistant, Plus they stay durable even after years of repeated use and dishwasher cycles! ⠀
It is completely free of bisphenol A (BPA), bisphenol S and any other bisphenol compounds as well as estrogenic and androgenic activity.⠀
Also, the many holes found under the lid help produce delicate soft bubbles of Matcha which lead to an incredibly smooth and foamy texture to your Matcha.⠀
The Bamboo Tea Scoop (traditionally known as a Chashaku) allows you to easily measure the right amount of Matcha or Houjicha to then place into the sieve of the Shaker.
It also provides an easy way to add your tea to smoothies, when baking and more! 
To clean simply rinse in water and leave to dry. 
Dimensions: 17cm long
HOW TO ENJOY MATCHA WITH THE REUSABLE TEA SHAKER
Matcha is traditionally made by performing a Tea Ceremony which has been part of Japanese culture for centuries. 
 However for those of us on the go and time poor, the Shaker allows us to make a quick yet delicious tasting cup of Matcha with ease! 
For simple details on how to use the Shaker, please see the video and step by step instructions below:
 STEP BY STEP INSTRUCTIONS:
- Take 1 scoop of Matcha and place into the included tea strainer which sits on top of the Tea Shaker (with lid removed)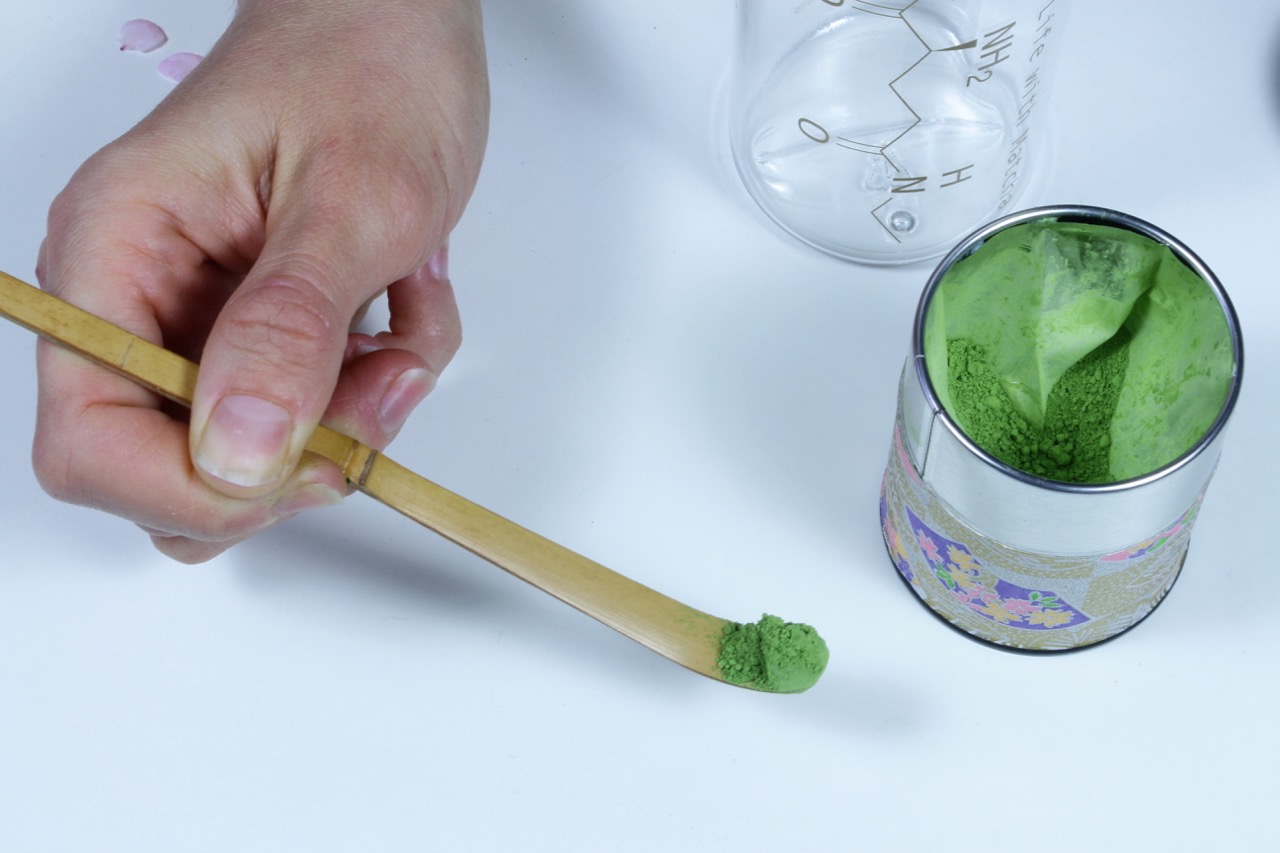 - Push the Matcha through the tea strainer into the shaker. This ensures the Matcha powder is nice and fine with no lumps. 
Remove the tea strainer and fill shaker with 120 ml of water and close the cap tightly (CAUTION: do not use water hotter than 80 degrees)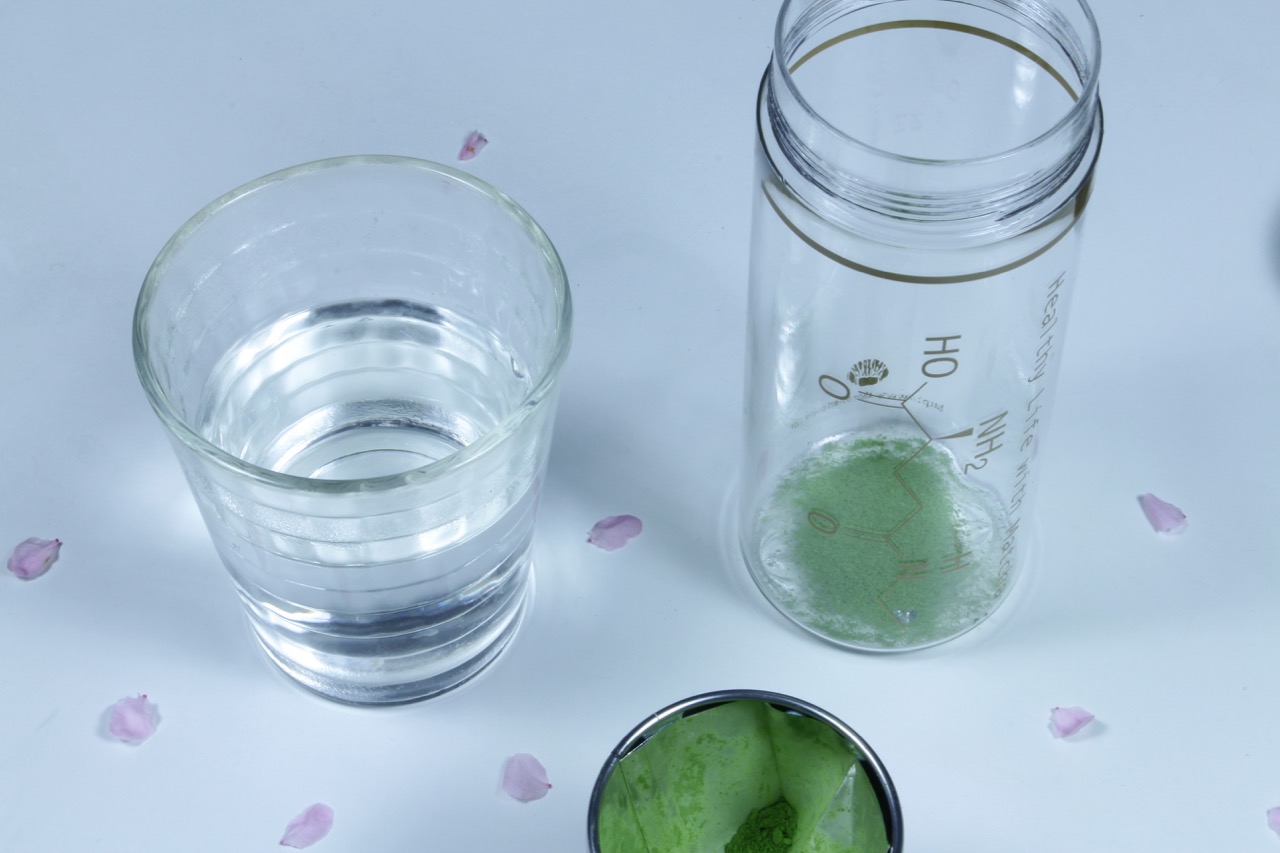 Shake the bottle about 10-20 times from up to down. Make sure the cap, silicon ring and bottle are tightly shut.
Enjoy the Matcha directly from the bottle or pour the Matcha in to a cup
 (Heated milk of your choice can also be added to make more of a latte type finish)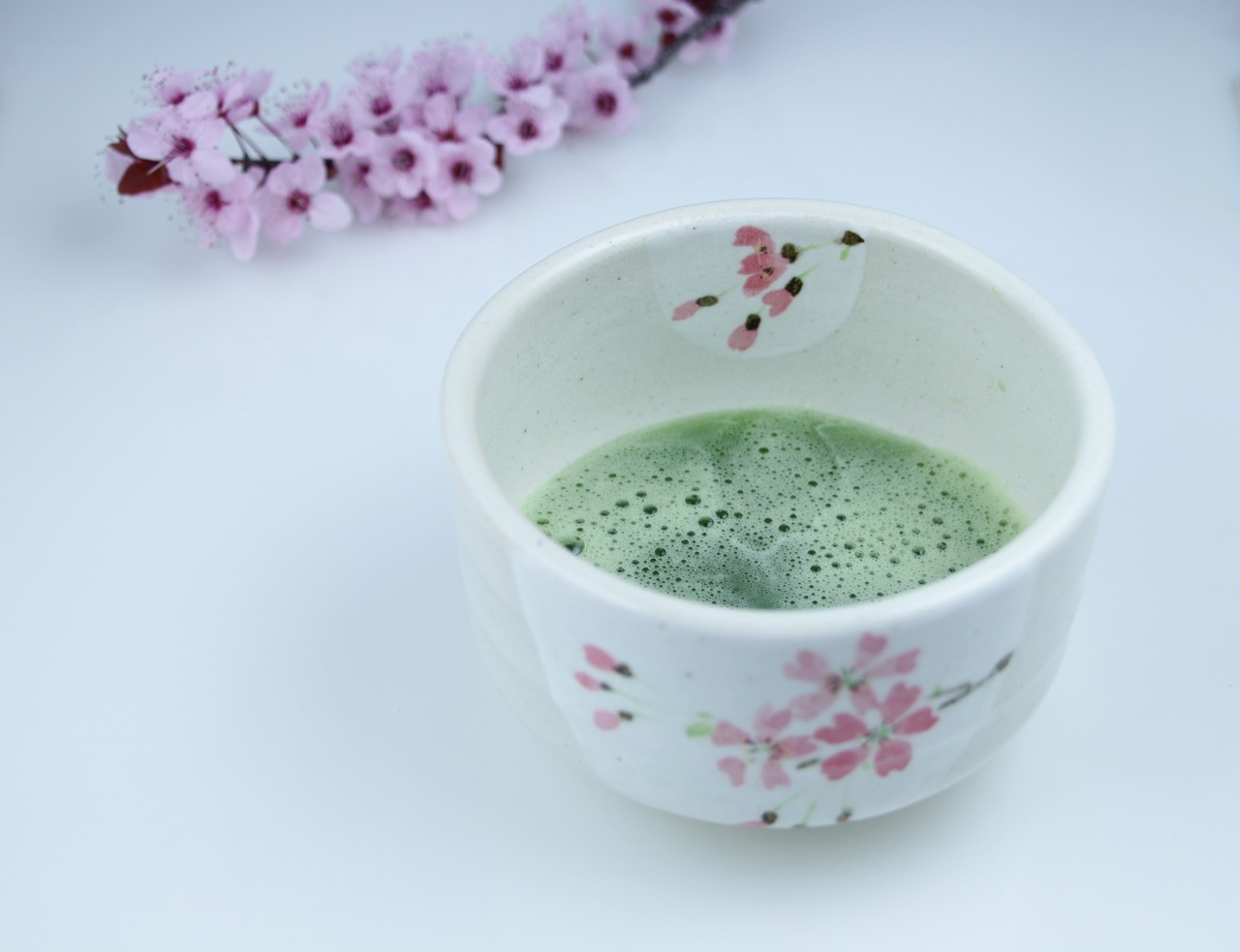 Up to 30 servings per pouch (Serving size around 1 gram) 
 (*Packaging sourced from Econic - www.econicpack.com)
(**Label sourced from Black Rainbow Printing- www.blackrainbow.com.au )